the original blo-poke - Keeping Fires Burning since 1941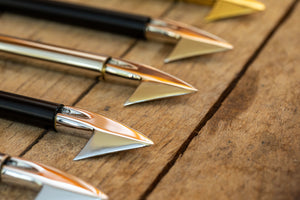 Original Patented Design
James Hopkins Smith patented the first Blo-Poke in 1941.  Today, almost 80 years later, our timeless design has never changed.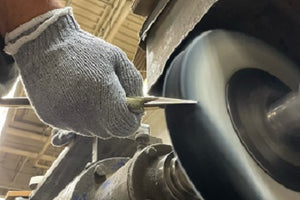 Handcrafted
Quality is never compromised. Every Blo-Poke is machined, assembled, polished and lacquerered by hand in Bristol, CT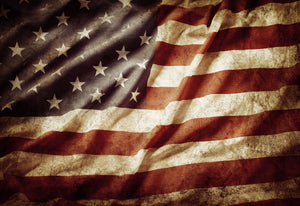 American Made
The Blo-Poke is a great example of American Ingenuity.  Every Blo-Poke is crafted in our facility in New England.
Personalize for Any Occasion
Give a Gift That Lasts a Lifetime
The Blo-Poke is the perfect gift to commemorate any occasion.  Engrave your Blo-Poke with a personalized message and customize your finishes to match any decor! 
Great for the Holidays, Weddings, House Warmings, Birthdays, Father's Day and Mother's Day!
Customize Your Blo-Poke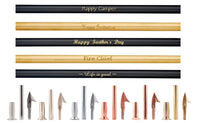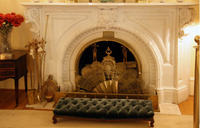 Own a Piece of History
According to company letters, by the early 1950s President Eisenhower was enjoying a Blo-Poke at his Gettysburg Farm.  We set out to see if it was true, and sure enough, we found it right there in Ike and Mamie's Living Room!
Eisenhower National Historic Site in Gettysburg, VA
Order Your Blo-Poke
Perfect for Whereever You Enjoy Your Fire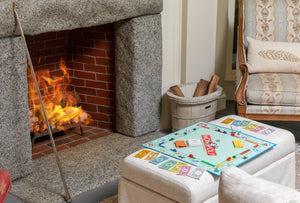 For the Fireplace
"We no longer build fireplaces for physical warmth—we build them for the warmth of the soul; we build them to dream by, to hope by, to home by."
~Edna Ferber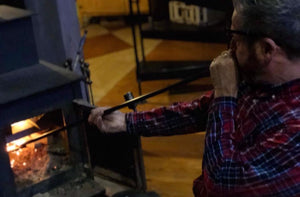 For the Woodstove
"On a cold day there is nothing better than a seat against a warm stove."
~From the book "A Pattern Language"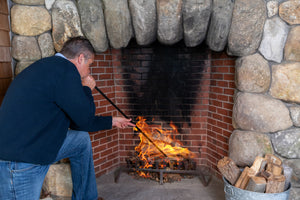 For the Outdoors
"Sitting around a fire together for hundreds of thousands of years is a big part of what makes us human."
~Unknown
See the Blo-Poke in Action